Screw Conveyors Systems and Silo Systems


BluBox is a rapidly deployable modular fully integrated proven MBR System developed by a team of MBR Engineers that has designed over 270 MBR Systems. Although Membrane agnostic, the standard BluBox Unit is equipped with the latest generation of the Microdyn-Nadir BIO CEL plate membranes. There are over 50 BIO-CEL Systems in the USA and 500 world wide. Flows Capacity is from 30,000 gpd up to 500,000 gpd based on installing 3 BluBox MBR Systems. Delivery is 6 to 12 weeks after Drawing Approval and BluBox is a fully redundant robust design.

100% American Made Dewatering and Thickening Centrifuges, 12 to 14 week delivery and rapid repair service for all centrifuge brands.

The CNP Pondus TCHP Process reduces Carbon footprint and solid waste production. CalPrex is a Pre-digestion, P recovery process. CNP also provides waste to Energy Systems and the AirPrex System that harvests Struvite.

Provides complete Odor Control Systems for Chemical, Biofilter and Carbon Odor Control System including the manufacturer of their own FRP Vessels along with all ductwork and fans etc.

"Memcor/Dupont CS Submerged UF Membranes for Water, Wastewater, Industrial Process Water and Retrofit of Existing Memcor and all Hollow Fiber Membrane Installations. See Memcor Link. Self-Contained Membrane Cell, Scalable to 7 mgd and low energy use.

A wastewater process equipment solutions company, the equipment includes all types of Grit Units, Clarifiers and Gravity Thickeners, Clarifier Replacement Drives for all brands of Clarifiers, Anaerobic Digestion Equipment, Mechanical Aerators and Oxidation Ditch FRP Disc Aerators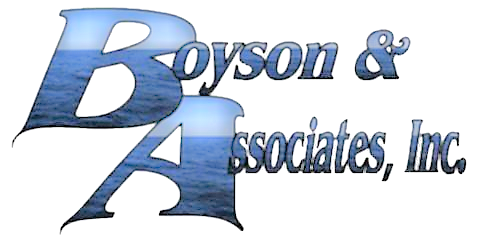 Evoqua Intake - Provides Travelling Water Screens (TWS),Trash Rakes, Stop Logs, TWS installations Services and TWS Inspections plus Replacement of all types of Parts for all Envirex, FMC, Royce and other TWS. Also, Best Available Technology (BAT) is available to meet 316 b Fish Protection Regulations. Protection Regulations.

Provides an excellent Proven Screw Press specifically design for small plants and available for Piloting. Ekoton provides the proven Tube Air Diffuser and has sold hundreds of Tube Air Diffuser installations in Europe and Asia.

Aluminum flat covers, launder covers and bio-floors

Has provided reliable, cost effective water treatment solutions for 90 years and has obtained and met all of California and EPA and Ten State Standard and ASME Strict Requirements.

M|MBR Systems and M|MBR Team's mission is to maximize the uptime, efficiency and reliability of every MBR System that M|MBR designs and works on. The focus is to provide cost-effective solutions to retrofit, upgrade and expand existing MBR Plants as required and to provide new MBR Plants. MBR Systems significantly reduce footprint, have competitive energy use and can multiple levels of treatment up to and including meeting strict REUSE Standards and new limits on TN, P and TOC.
The M|MBR Team has designed over 300 MBR Systems and now has Streametric monitoring Technology to Trouble Shoot and assist plant to maintain the optimum MBR treatment levels.

Manufacturer of Fiberglass Weirs, Baffles, FRP Launder and Clarifier Covers, Tank Baffle Walls and FRP Grating